Our top ten places to visit from Villa degli Armeni
ten of our favourite things to do and see in the Sabine Hills, Lazio and Umbria, all within about one hour's drive from the villa
Choosing a top ten of places to visit was very difficult because there is so much to see here! I limited myself to places which are about one hour's drive or less from the villa, and I haven't included all the medieval villages in the local Sabine Hills area worth exploring, because it's impossible to choose just one. I've also not included Rome!
I cheated a bit by grouping together some of the places you can see on one day trip. There's a good mix here, some very close to the villa and others a little further away, which will take you into different areas of Lazio and Umbria, each with it's own character.
Use the interactive map at the bottom of the page to see where each site is, send it to yourself by email, or open it on your phone if you need directions.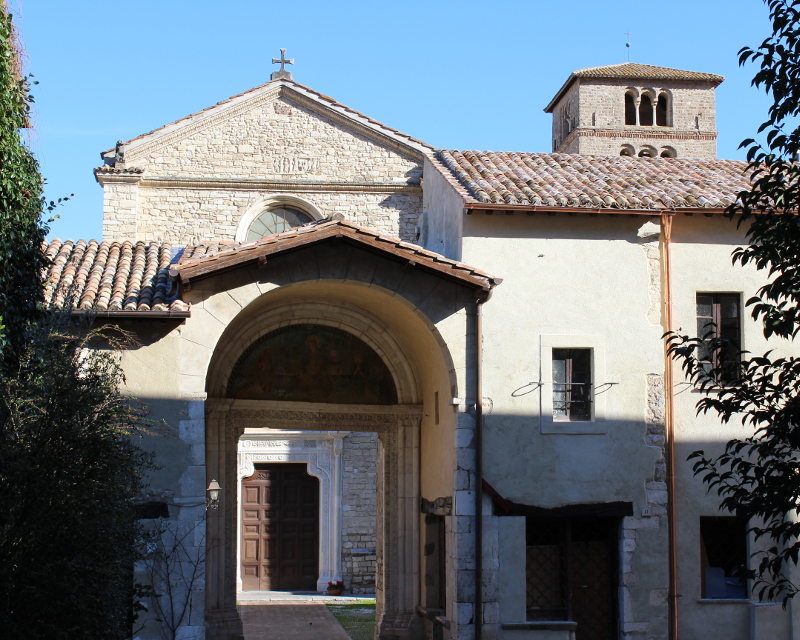 1)
Farfa Abbey
, a very ancient monastery, was once the site of one of Europe's biggest markets. You wouldn't guess that now, the setting is very calm and tranquil, but you can still see the shopkeeper's counters on the houses lining the streets around the monastery. You can visit the monastery and church and investigate the monastery's herbalist shop and some other small shops, including one that sells handmade textiles. Farfa regularly hosts events, and on the first Sunday of the month there's an antiques and local produce market.
2)
If you fancy a walk in truly beautiful surroundings you only need to drive about 10 minutes up the mountain from the villa to find yourself at the starting point for several beautiful walks. Choose between the ancient and mysterious
San Michele
hermit's cave, or head upstream to discover some delightful little waterfalls and pools, the so called
"Pozze del Diavolo"
, or Devil's pools.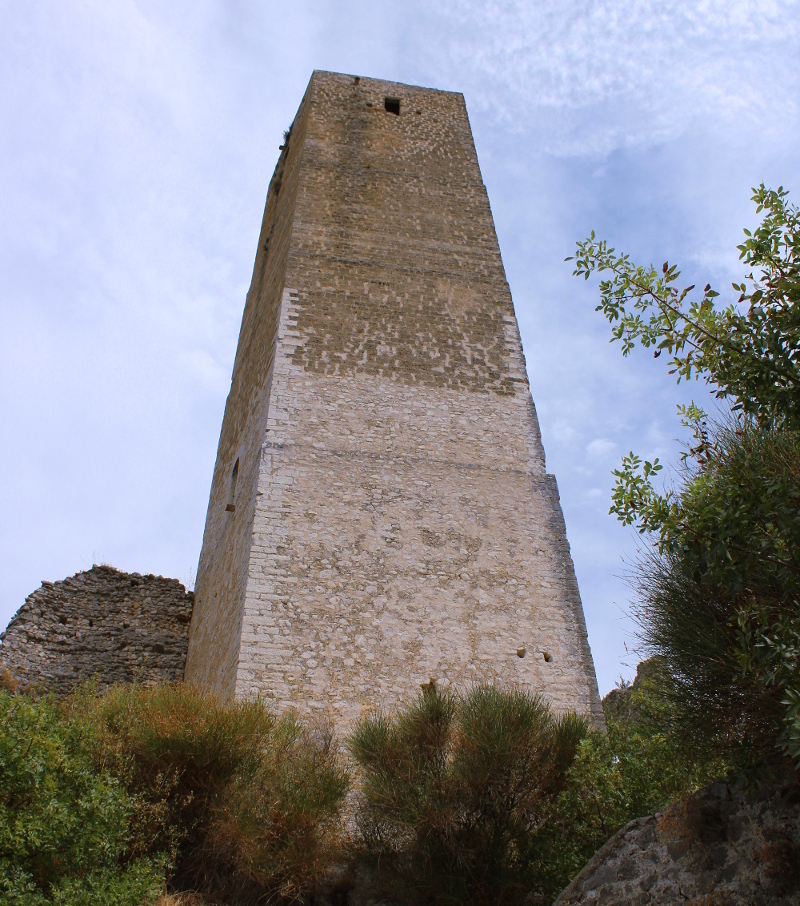 3)
Also very close to home, you should not leave without a quick trip to visit Catino's unusual pentagonal tower. Our village of
Poggio Catino
is divided into two centres: Catino and Poggio Catino, Catino being the older of the two, although both are pretty ancient! You can walk to the tower starting from the road that leads steeply up on the left of the C'e' Catino Bar. You'll find yourself in the hidden bowl of rock that gave Catino its name. From there take the path up to the tower. You can come back down through the village which is also very interesting, with a few hidden surprises of its own. Round off the experience with a coffee, ice cream, pizza and stunning view at
C'e' Catino
.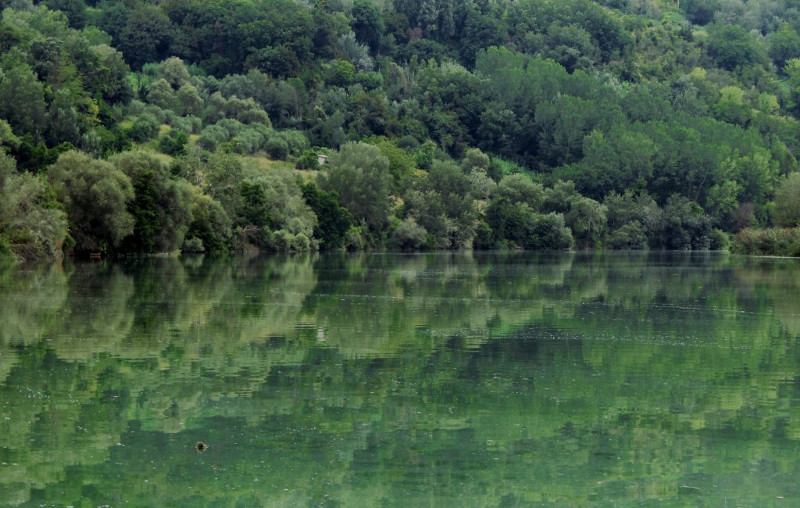 4)
Also pretty close to home is the
Tevere Farfa Nature Reserve
, which is a great place for walks all year round, especially if you're looking for somewhere flat. You can walk on the trail that starts near the Poggio Mirteto train station, there are also plenty of picnic tables here. My favourite though is the
boat trip
. From Nazzano you can take a 1 or 2 hour trip in an electric powered boat. You'll need to phone ahead to book: +39 3479364173. Near where the boat leaves from is another walk along a boardwalk over some of the marshier areas of the park.
5)
Heading a bit further afield, we have two UNESCO world heritage sites close to each other that you can visit in the same day:
Hadrian's Villa
and
Villa d'Este
. Hadrian's Villa is a beautiful and very extensive Roman site which will give you an glimpse into the opulent lives of the Roman emperors. The pool surrounded by statues of gods and heroes is impressive. After Villa Adriana, head up the hill to Tivoli and Villa d'Este, a renaissance palace best known for its spectacular gardens and fountains. It's a great place to visit in the afternoon during warmer months, as it's delightfully shady. If you still have the energy after that then there is also
Villa Gregoriana
in Tivoli, a less formal example of a renaissance garden.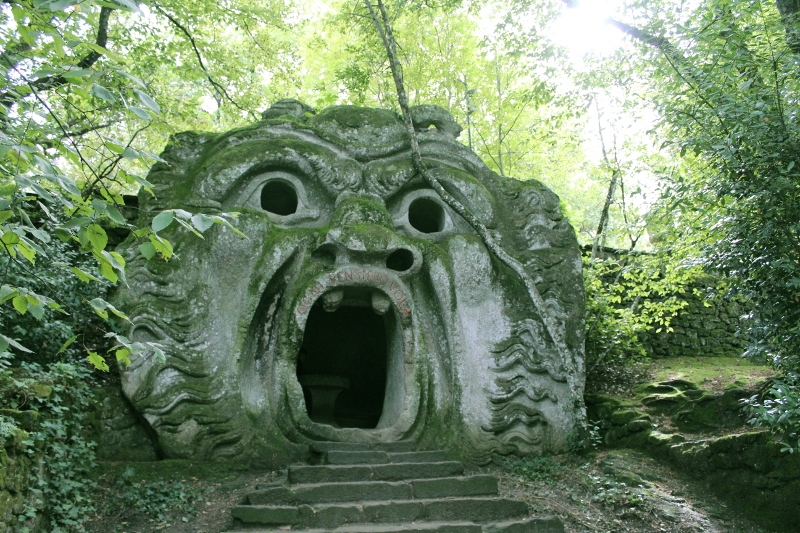 6)
One of my personal favourites is the Monster Gardens at
Bomarzo
, a truly unique place I urge all my guests to visit. Built in renaissance times, the garden features extraordinary allegorical sculptures set among trees in a natural way which was very unusual in those times. This is another place that is good to visit in hot weather, and kids will love it too!
7)
Hop over the border into Umbria and take in the
Marmore Falls
and
Lake Piediluco
, a delightful little lake entirely off the beaten track. On the way back you can stop in at Greccio, where St Francis made the first nativity scene. It's a round trip itinerary through some beautiful countryside, for details take a look at my blog post: 
A day trip itinerary into Umbria: Marmore Falls, Lake Piediluco and Greccio Monastery
8)
Another Lake, this time in the opposite direction:
Lake Turano
. It's one of two man made lakes (the other, nearby but less accessible, is Lake Salto) created in the last century. It's incredibly picturesque and there are some very pretty villages, such as Castel di Tora, along its shores as well as some nice restaurants, although swimming is not advised because of currents. The drive there will take you past some lovely villages of the Sabine Hills, be sure to stop in Roccasinibalda to admire its imposing castle.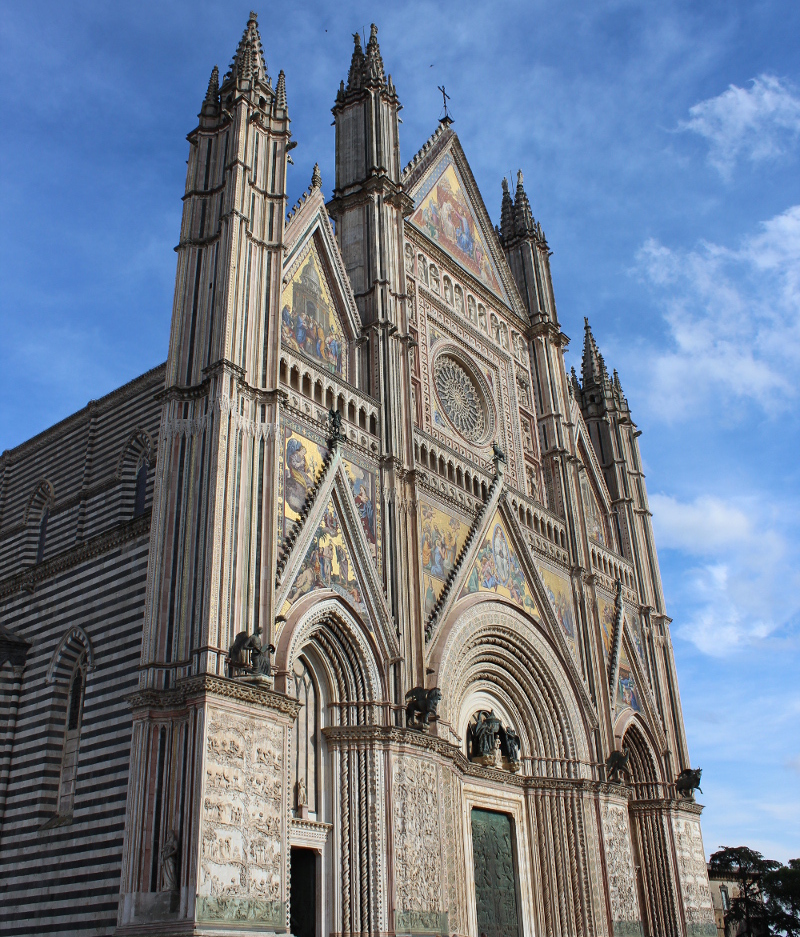 9)
Orvieto
is another of our places to visit you absolutely should not miss. A picturesque hilltop town in Umbria with a very impressive cathedral, winding medieval streets to explore, the strange St Patrick's well, and you can even do a tour of underground Orvieto. Add to that some great food and wine you can easily make a day of it.
10)
Conveniently located fairly close to each other, allowing you to make a day trip including both of them, are
Villa Lante
and
Palazzo Farnese
, both renaissance palaces. While Villa Lante is most famous for its formal Italian style gardens, Palazzo Farnese has some incredible frescoed rooms and an impressive spiral staircase. If you have time and you feel like visiting a natural wonder after the man made ones then head up to the
Faggeta on Monte Cimino
, the ancient trees there are like something from a fairytale.
Places to visit near Rome, Sabine Hills, Lazio and Umbria
Book your private rental villa near Rome with our secure online booking system